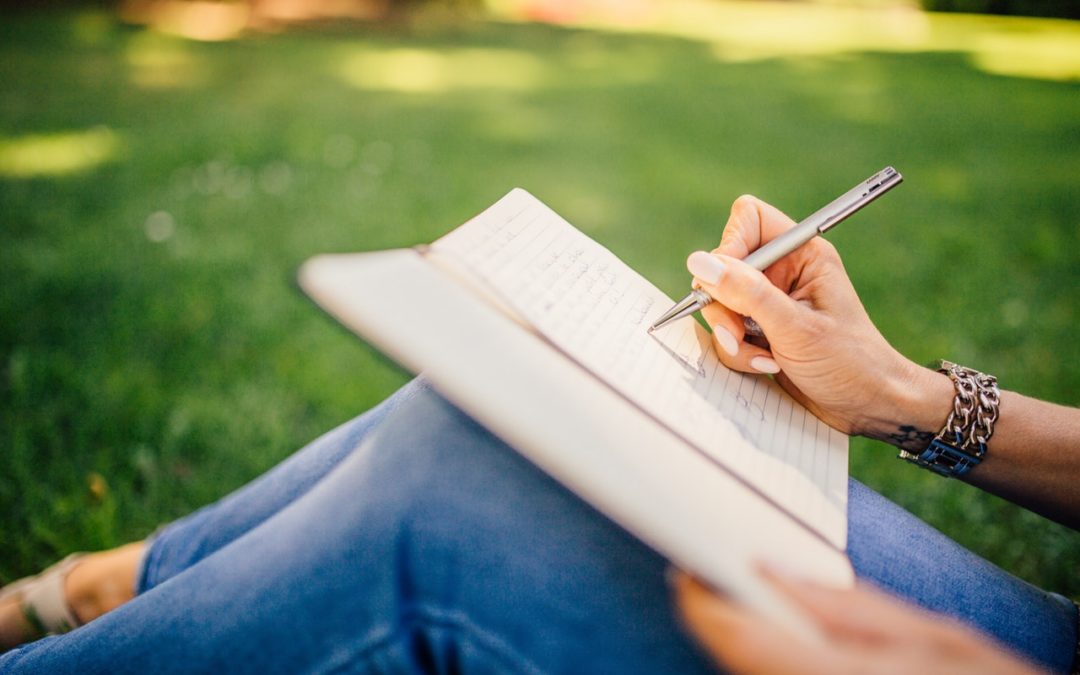 "Sam kept a diary—a daybook about his life. It was a cheap notebook that was always by his bed. Every night, before he turned in, he would write in the book. He wrote about things he had done, things he had seen, and thoughts he had had. Sometimes he drew a picture. He always ended by asking himself a question so he would have something to think about while falling asleep."

(Excerpt from p. 5 of The Trumpet of the Swan, by E. B. White)
As I listened to the reading of this part of the audiobook, I was inspired to share with you about how meaningful journaling is to me.
Like Sam, the young character mentioned above, I like to write about things I have experienced or thoughts I have had. I also like to show my ideas in the form of sun bursts or mind maps as I brainstorm ideas about topics. I like to write poems and prose. Often, I record my prayers and expressions of thanksgiving and praise.
There are special times when my writing flows on the paper as God inspires me to write. My best time to write is usually in the morning when I am alone and it is quiet and peaceful. But sometimes it may even be in the middle of the night. When this happens, I try to record the time because even the numbers may bring further meaning to what I have recorded on paper. What about you? Do you ever have special times when you are inspired to write or draw?
Today, listening to this excerpt of the audiobook, I was challenged to write more at the end of the day. The idea of writing a question to think about during the night intrigued me.
I feel led, however, not to just ask myself a question to ponder, but instead to spend a little intimate time in the evening asking my Heavenly Father a question and trusting that He will reveal the answer in His perfect time and in His creative way.
"Ask, and it will be given to you; seek, and you will find; knock, and it will be opened to you. For everyone who asks receives, and he who seeks finds, and to him who knocks it will be opened." – Matthew 7:7-8 (NKJV)
What questions do you have?
I believe our Heavenly Father wants us to know we can come to Him for answers.
I'd love to hear if you keep a journal or diary. Let's encourage each other too as we share our testimonies of answered questions.